An outdoor kitchen is an increasingly popular feature of many homes. The beauty of being able to cook outdoors adds something to a family meal, and being outdoors is good for the mind and for the soul!
Whether you're looking to have a barbecue built or an outdoor pizza oven, or you have your own ideas of what you want from an outdoor kitchen, you've come to the right place. iHomes Remodeling is experts in all things kitchen-related, and we can design and install the perfect outdoor kitchen space of your dreams. Are you looking for a new way to entertain your guests in Houston, TX? Let us make your outdoor space amazing and functional!
We start by assessing your space and listening to your ideas, and our team of expert designers will produce a free kitchen design that incorporates your ideas in a practical fashion. We'll also offer our advice gained from the many outdoor kitchen installations we have carried out for satisfied clients.
Designing a kitchen for an outdoor space is not the same as that for a standard kitchen, and the iHomes team has the expertise and knowledge to give you the best results. We work with the top manufacturers in outdoor and indoor kitchen equipment, and we promise a quality installation that you will be more than happy with.
Unique Bespoke Outdoor Kitchens
No two outdoor kitchens are the same and at iHomes we approach each project individually. We will assess the location for amenities and our free outdoor kitchen design service is one part of an excellent package that we provide. Our quote for the job will be final, so you do not need to worry about the 'hidden costs' that other service providers may add!
By using our knowledge and experience of outdoor kitchen design and installation we guarantee that you will be beyond satisfied with the result, and we do our best to ensure that your ideas are incorporated in the final result.
If an outdoor kitchen is something you have been thinking about now is the time to talk to one of the iHomes Remodeling team. Get in touch right now and let's have a chat about your ideas for that outdoor space you've always wanted.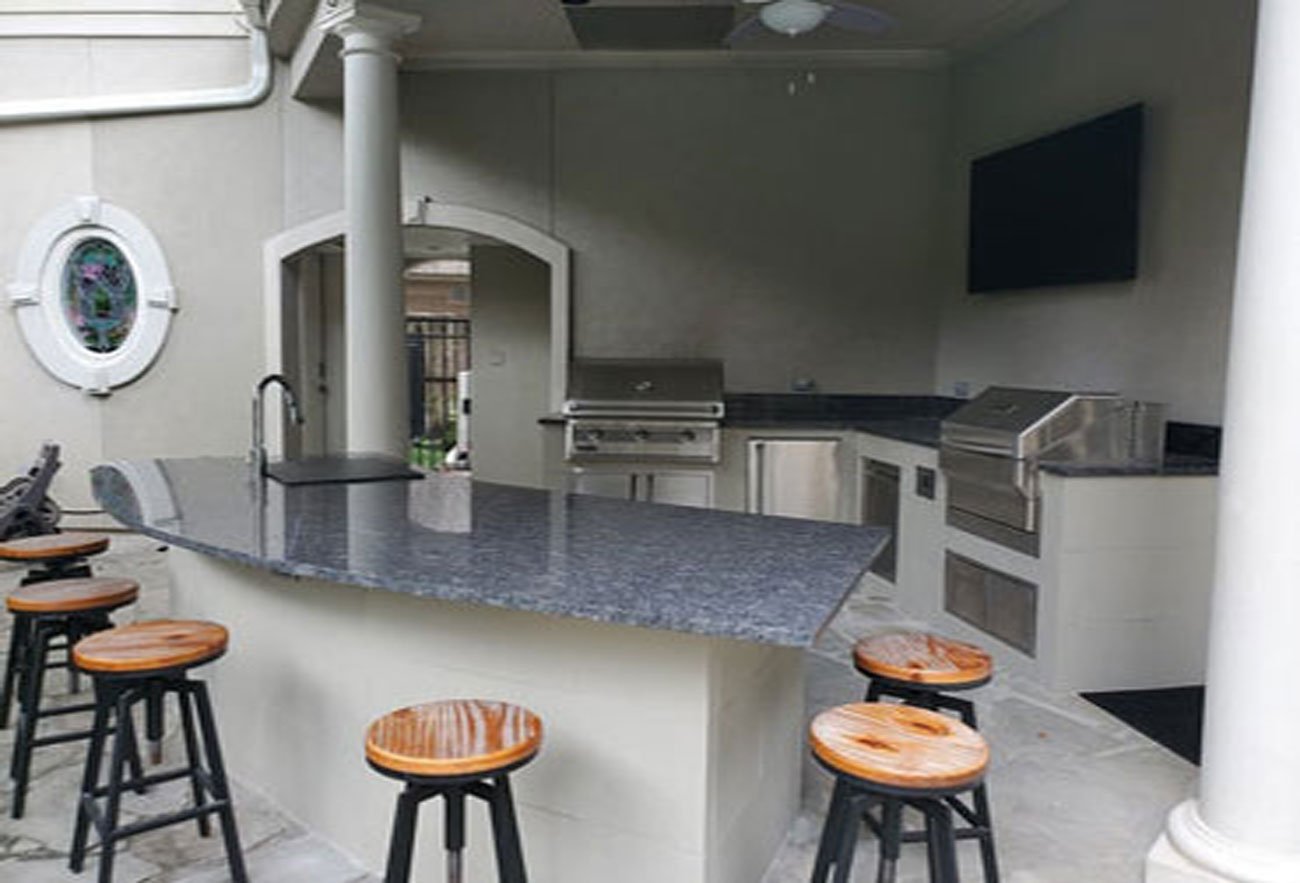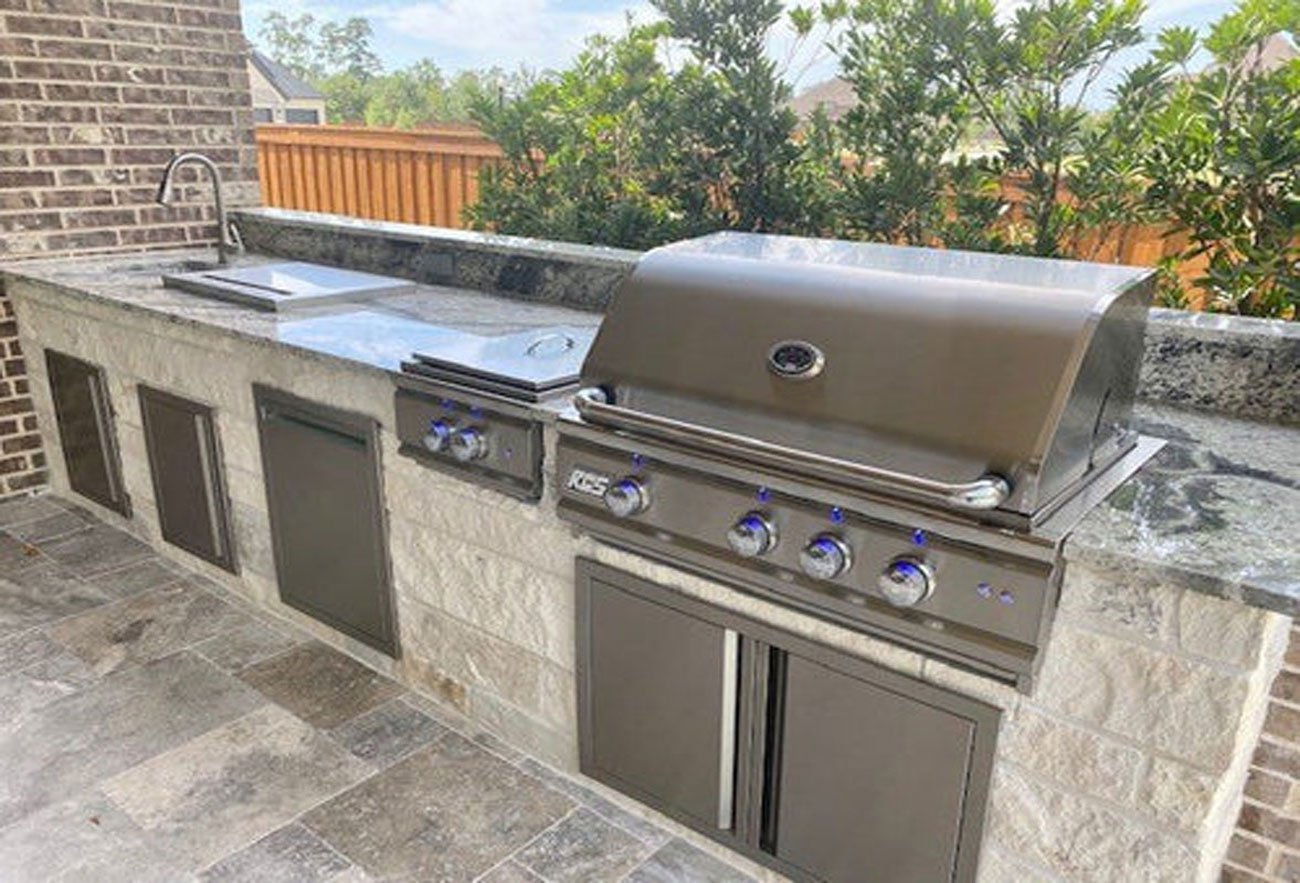 Satisfaction Guarantee
We provide our customers a satisfaction guarantee so they do not need to worry about the quality of our worksmanship.
Best Material Standards
We only use the highest quality flooring material to assure a quality a beautiful install that will last for years to come.
iHomes Remodeling
You are 10 minutes away from the Help you need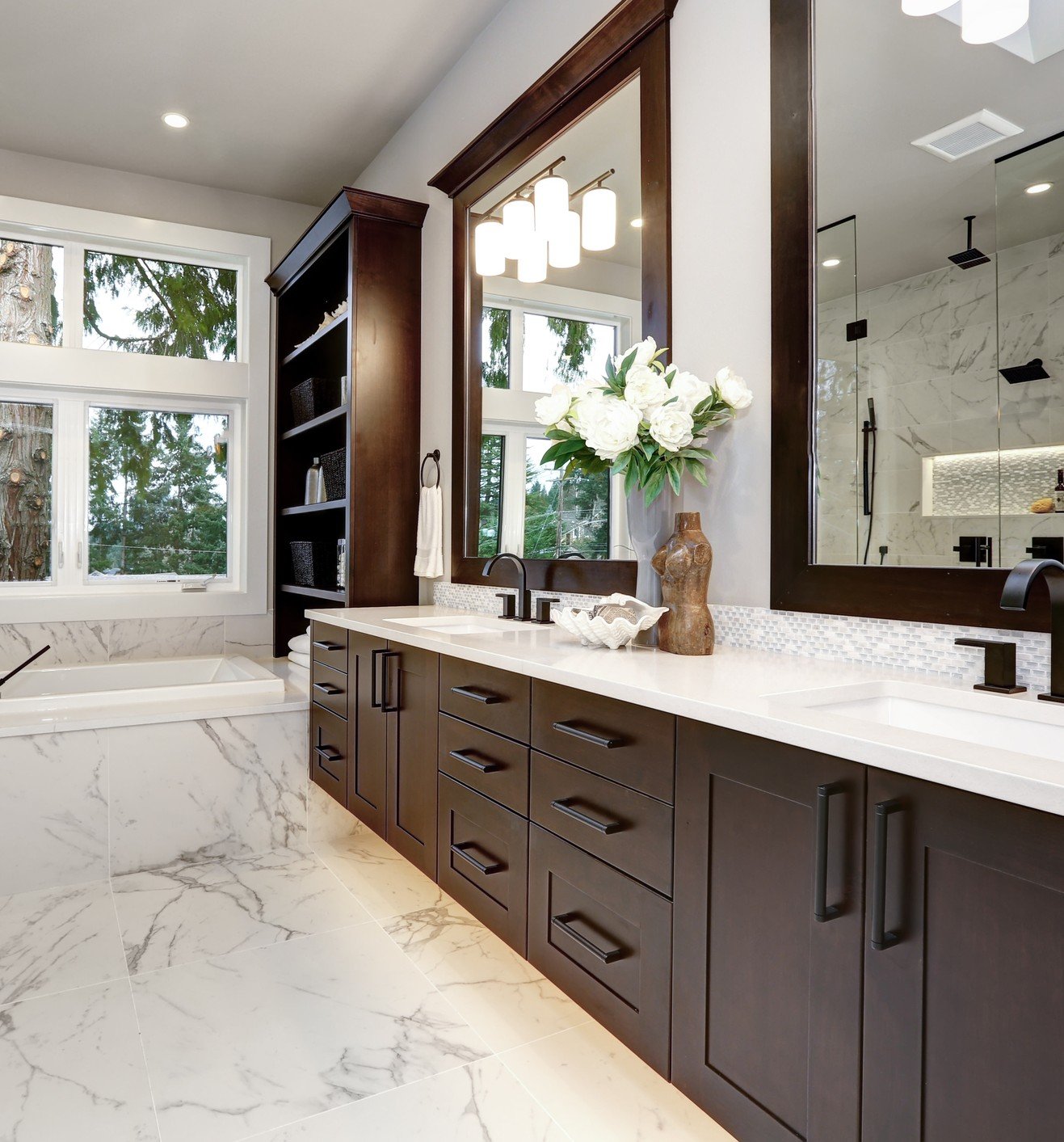 Get a Quote
Let's Get Your Project Started